In this article we show you how to add manage Sectional and Key dates within your contract(s) on FastDraft.
This article explains the following:-
In order for the functionality to work, Sectional dates must be switched on via the Contract Overview and preferably upon creation of the contract. Be aware that this must be switched on for NEC TSC contacts in order for the dates to be populated when task orders are created.

How to Add/Edit Sectional and Key dates
Under Contract on the left hand panel click on Other Dates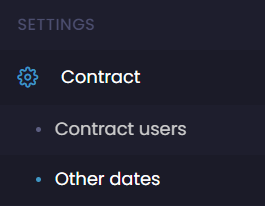 You can now enter the details of your Secondary dates. When clicking on the plus sign on the right hand side, a new pop up window is displayed where details of the new date to be added can be entered.
Description
Type (The task date is for task orders on TSC contracts)
Date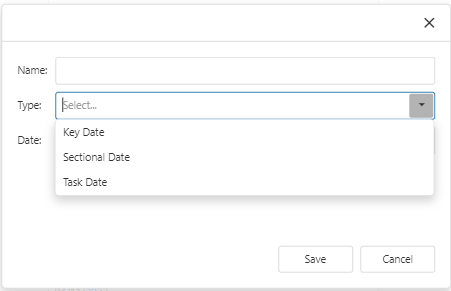 In principle these dates should only be adjusted via FastDraft functionality, but in practice these are sometimes entered incorrectly. D
epending on the User level (SuperUser and Above), there is the ability to Update and Delete the rows on the list. There are also columns that record the Last Amend Date and Last Amend Reference. These columns show the date the secondary date was changed, and any notification associated with the secondary date. The secondary date cannot be amended or deleted if there is an associated notification as shown below.

How Sectional and Key dates are updated
Secondary and Key dates can be amended within FastDraft via the Quotes workflow (CE & Submissions). If secondary dates are enabled they will appear at the bottom of the form. The Contactor can then choose which dates need amending - they can amend as many as necessary.





They will also appear on the communicated quote form so the PM can see them before accepting.





Once accepted the date(s) will be updated under Other Dates.





In the above example the Date is updated to the new Date - shows when it was last amended - and which notification caused the update.