This article is a guide on Task Order Workflows within a Term Service Contract (TSC).
This article contains the following:
Related articles:
Introduction
In a TSC contract it is often necessary for additional elements of work to be required that are linked or incidental to the rest of the service and better to be carried out by the same contractor.
The Task Order procedures are not designed to be used for very simple, reactive or emergency tasks, they are intended to be used for tasks that have a degree of complexity and/or risk that requires planning and management to ensure a successful outcome.
A Task is defined as "...work within the service which the Service Manager may instruct the Contractor to carry out within a stated period of time.".
How to Create a Service Manager Task Order
FastDraft enables Service Managers to issue Task Orders to the Contractor. The steps below will show you how to go about this.
1. Using the navigation panel on the left-hand side, under Task Orders, select Service Manager Task Orders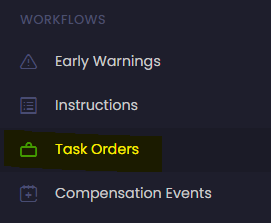 2. Select Create New

3. Fill out the Task Order form by entering the appropriate information
The following fields will require filling in before you can create the draft: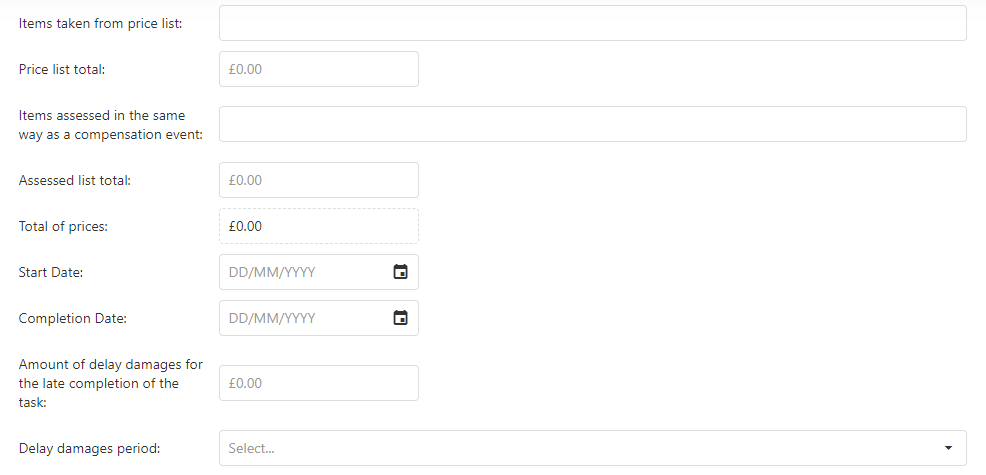 Note: Validation has been added to prevent a communication if the completion date entered is before the start date - see the example below.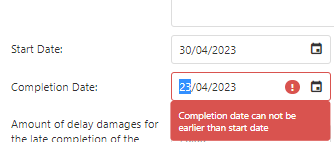 4. Select Create Draft

5. The page will refresh and you will be able to see your draft Task Order. Here, you can make any changes needed, as well as add any relevant attachments.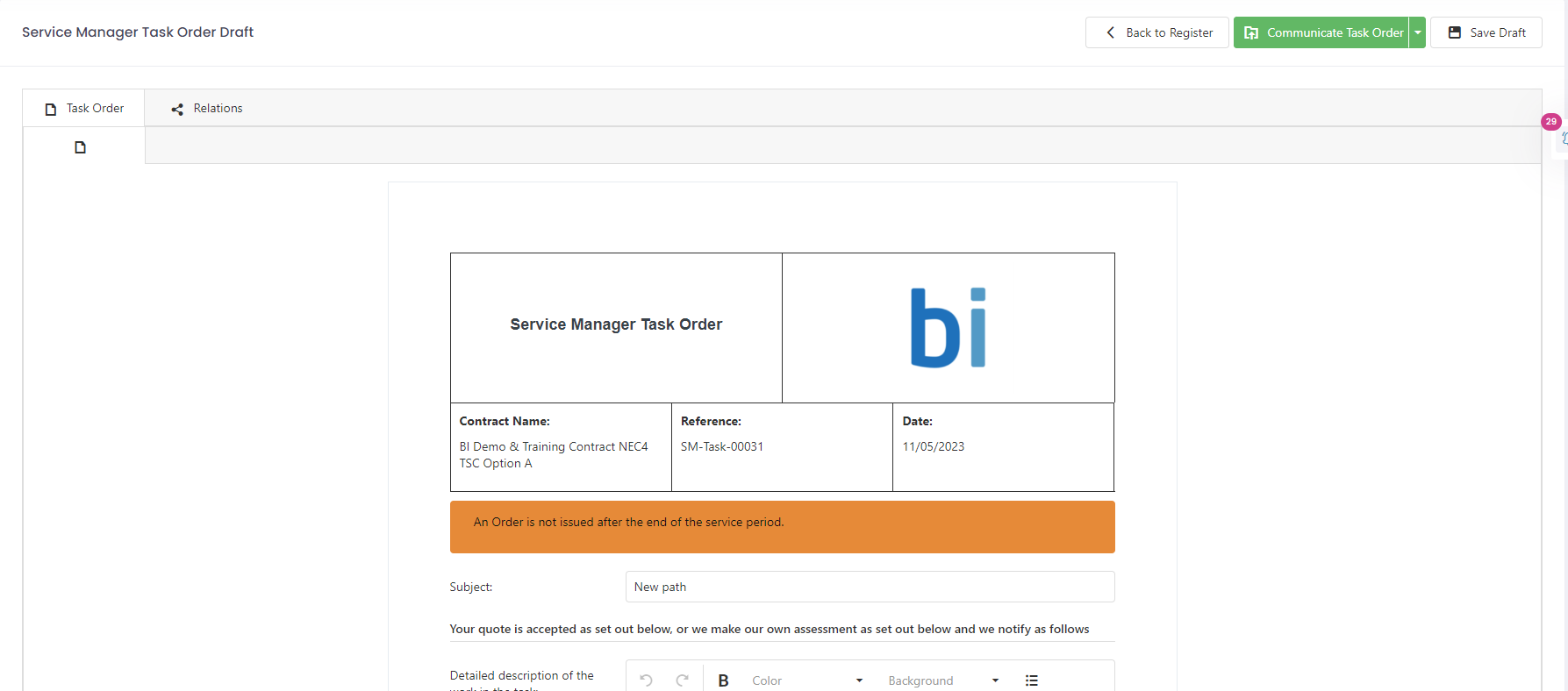 6. Back in the Task Order Register, you will be able to see in the Status column that the Task Order is 'Not Communicated'.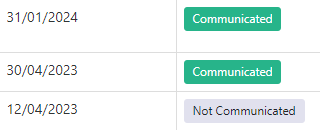 7. To communicate the Task Order, select the draft and click the Communicate Task Order button.

8. The Task Order will now be ready for the Contractor to view and act upon.