When you logon to http://lms.builtintelligence.com (using your email as your user name and the relevant password), your HOMEPAGE will only show the mandated content (modules that you have to complete as part of your access).

Once you have completed a mandated course it is automatically removed from your Homepage – and the CERTIFICATE appears in your ACHIEVEMENTS tab – so eventually you should have nothing to show on the Homepage.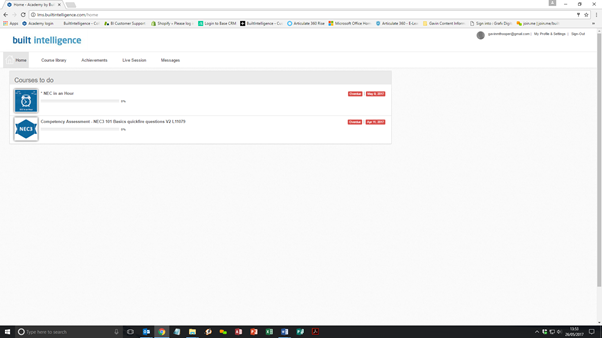 That does not mean that your Academy access has to finish there.
If you click on the COURSE LIBRARY tab then you can access the content that is included in your subscription, but is not mandated. This may be access to the recorded Seminars from our annual NEC People Conference, or further courses that may be relevant to your role.