Free Elearning course
So, you have finished all your required learning and would like to enrol yourself on more content.
All our learners have access to the Free Courses and Programmes category in the Learner Library tab.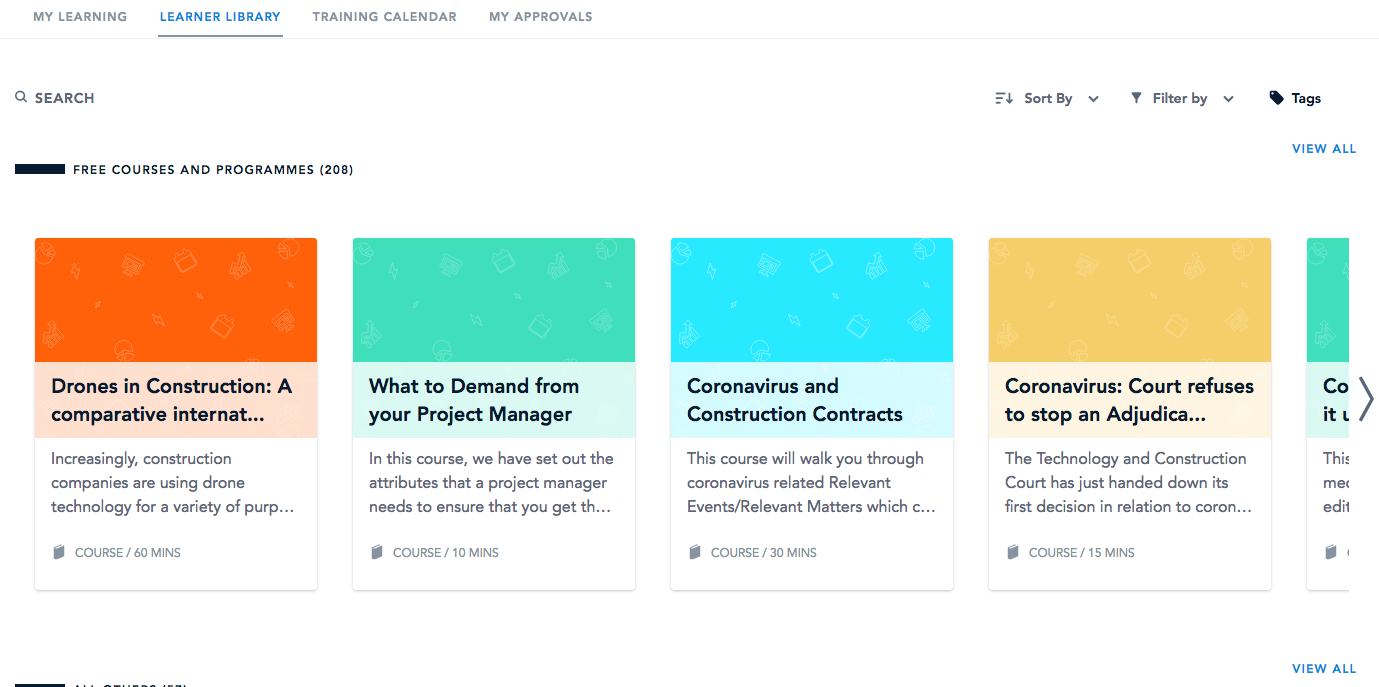 Simply click on the courses you are interested in and click enrol. The course will then move to your to-do list on your My Learning page. All these free courses come with a certificate upon completion.
Free Webinars
Next to the Learner Library, you will see the Training Calendar tab.

From here, you can register for all the free upcoming webinars by simply clicking on the sessions you're interested in.