In this article we explain:-
If you do not have the Contract information workflow enabled on your contract please contact suport@builtintelligence.com
What documents you can upload
With Document Management modules on our platform you can easily access project and contract documents. Once you upload your documents to Built Intelligence, you can organize them into subfolders and link to them directly from your sheets.
The platform offers you unlimited storage for documents, as long as they're uploaded to the Documents section of your project.
The platform supports all document formats (by default) including PDF files as well as a number of other file types:
| | |
| --- | --- |
| Images | .PNG .JPG .GIF .BMP |
| Spreadsheets | .XLSX .XLS .CSV |
| Text documents | .RTF .DOC .DOCX .TXT |
| Videos | .WEBM .MPG .MOV .F4V .AVI .MP4 .WMV |
| CAD | .RVT .DWG .DXF .DGN .DWF .DWFX |

Enterprise plans can limit files formats and files sizes.
Uploading and Managing Documents
Currently only Project Managers can upload documents on the platform by default for the contracts they can access. Other users will only be able to view them. To upload documents on the platform, as a PM, complete the following steps:-
Select the contract that you'd like to upload documents to
Click on the "Documents" workflow under Contract Information

Click "Create new" action button
Complete the submittal form and click create documents
Next select "Drag and drop" your files or choose to upload from your computer
Once the files are uploaded you can return to the register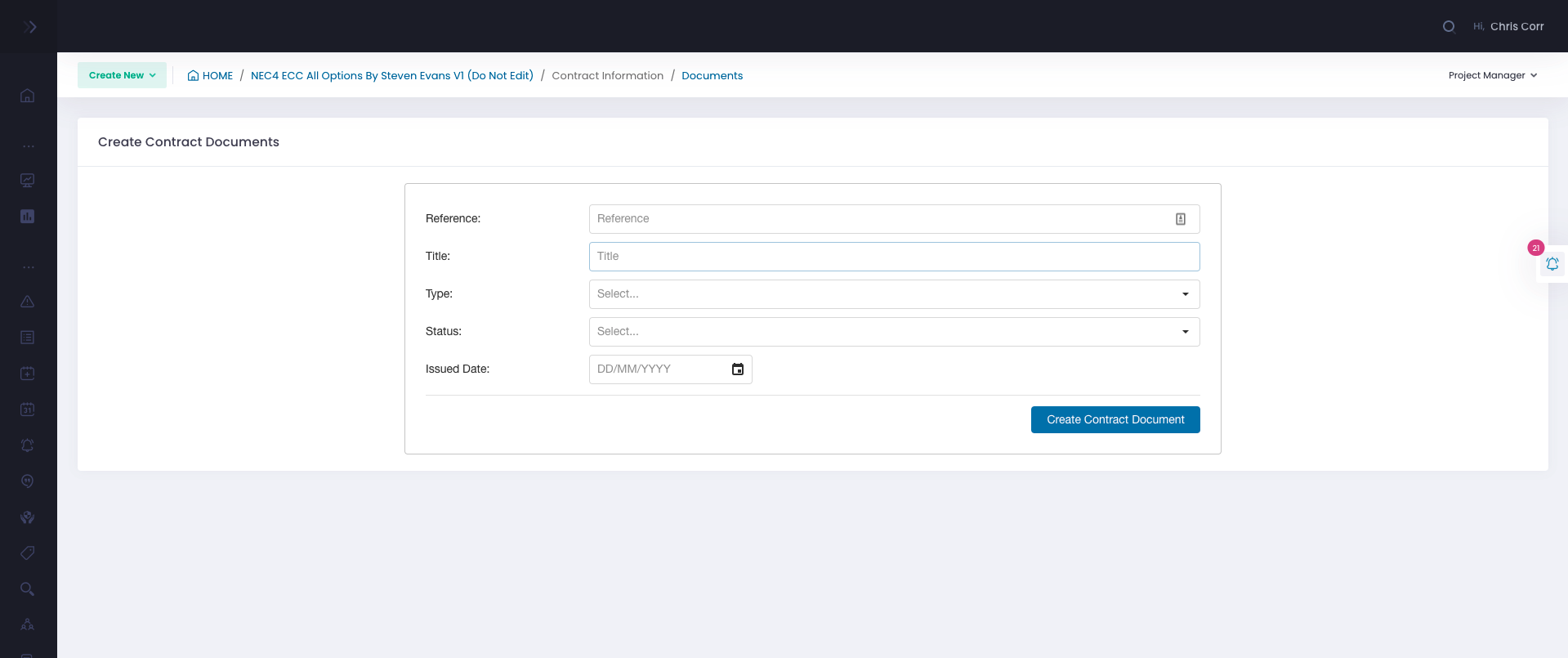 You're able to upload multiple documents at once from the upload screen. For large documents it will provide you with a progress bar.
Training Video: How to find and save Contract Documents:
Limitations
Currently no file types can be previewed or marked up on the platform. They must be downloaded first. Once uploaded, the documents on the register cannot be amended. For example the name or status cannot be changed. . We have added the ability to use tags on the Document Register (for our Enterprise customers). This may prove useful, for example, to show a document as being archived/replaced as currently the status cannot be updated. The tags are added in the usual way - see below - and can be viewed on the Document Register when added to a document.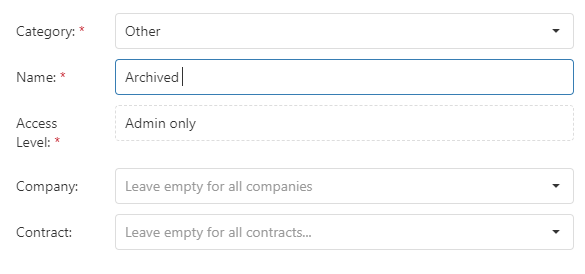 Alternatively you can upload a new document with version control and relate it to the original ones.

Searching, filtering and exporting your contract documents
To quickly find a document you're looking for, use the search bar at the top of the Register. You can search by reference, title, document type, issue date, issued by, status and revision.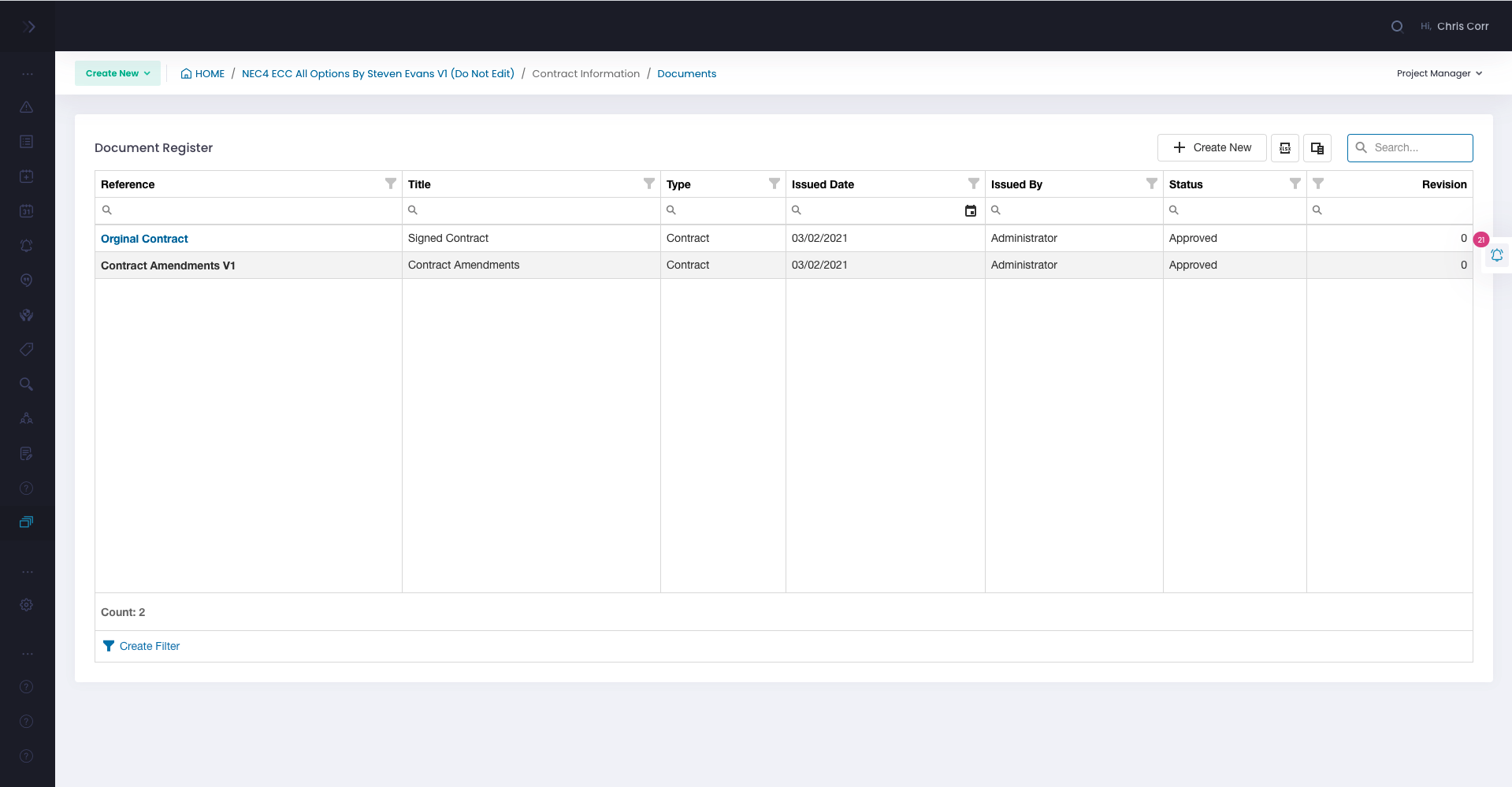 You can also use the filter and export your documents using the actions button at the top of each column and the Register.

Downloading individual document or the Document Register
To download a spreadsheet of the whole document register, click the "xlsx" action button.

To download an individual document from the platform, open up the document on the Register and click the "Download" icon in the bottom left-hand corner of the screen.