When registering for our free/premium webinars, the Live Training Calendar allows users to see live training sessions available for registration and those they have already registered for. Your live trainings can be seen in Calendar View.
From the Live Training Calendar, you can view session details, register for a new session or unregister from the session.
In the Learning Navigation menu, click the Training Calendar link.
View Calendar
The Live Training Calendar displays all live training sessions that you have registered for and those that are available for registration.
To find a live training session at a future date, click the Date drop-down menu.
To return to the current date, click the Today button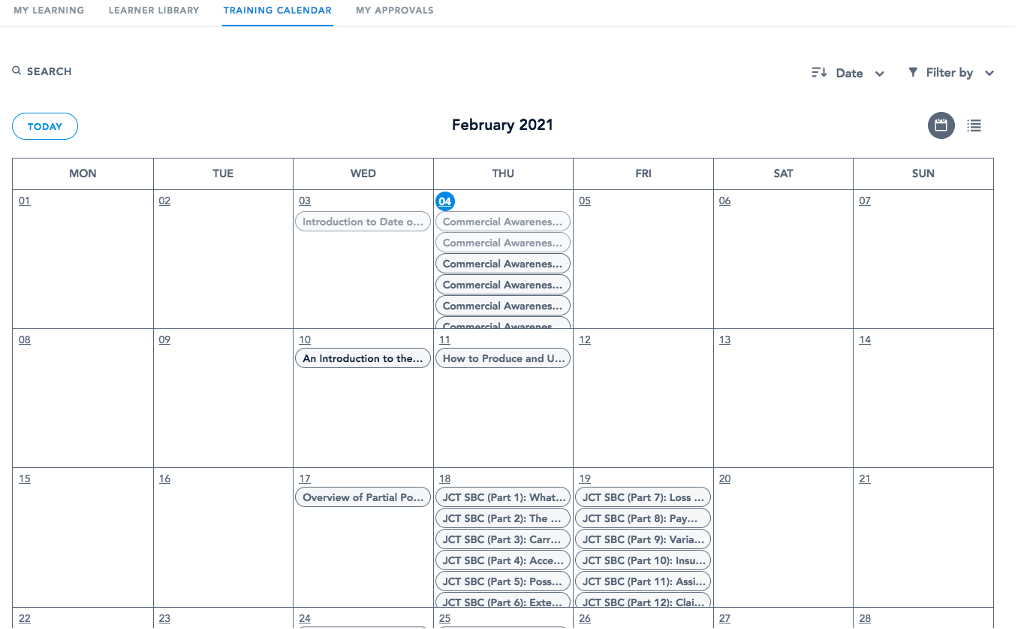 View Session Details
To view details of a live training session, click the name of the session. Session details include the title, date, time, location, and description.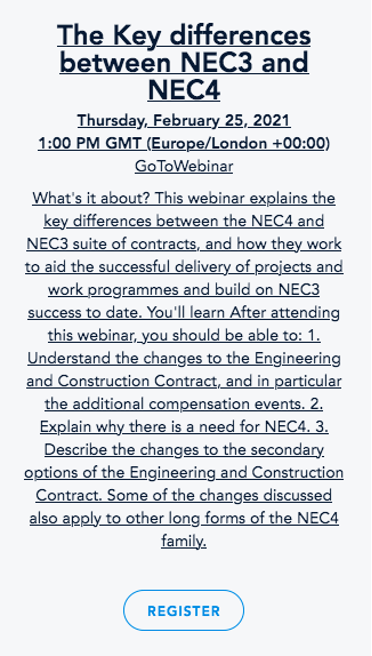 Register for Webinars

After clicking register, a toast message will appear at the top of your screen prompting you to complete the registration process. If you do not do this, your registration will not be complete, and you will miss the event.
Note: An email will also be sent for you to complete your registration.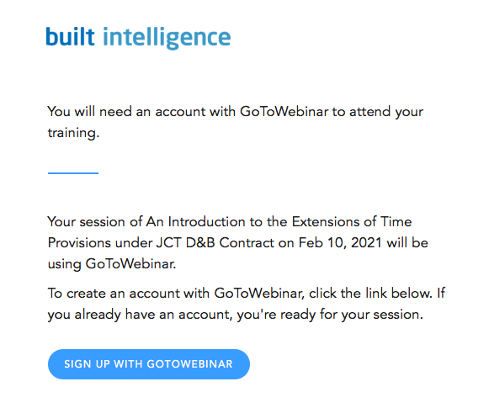 How do I view my live training?
When you have registered, all your live trainings will appear on the My Learning page. In addition to listing all of your online courses, the My Learning page also lists all of your live trainings in Bridge, including invited trainings, registered trainings, and completed trainings.