In this article we explain how to:-
Related articles:-
Introduction
The Forecast Workflows are optional workflows which can be added via the contract template by System Admins. They can be selected individually so either one or both can be switched on. They can also be configured to have specific clause types associated with them, where one must be chosen from a dropdown when creating a forecast. The Forecast workflows can be found, if enabled, on the left hand side panel.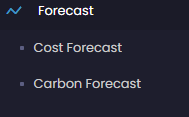 Cost Forecast Workflow
If the Cost Forecast workflow is enabled, the dashboard will display Cost Forecast information. At the start of the contract there will be no forecast values
The Contractor creates a Cost Forecast.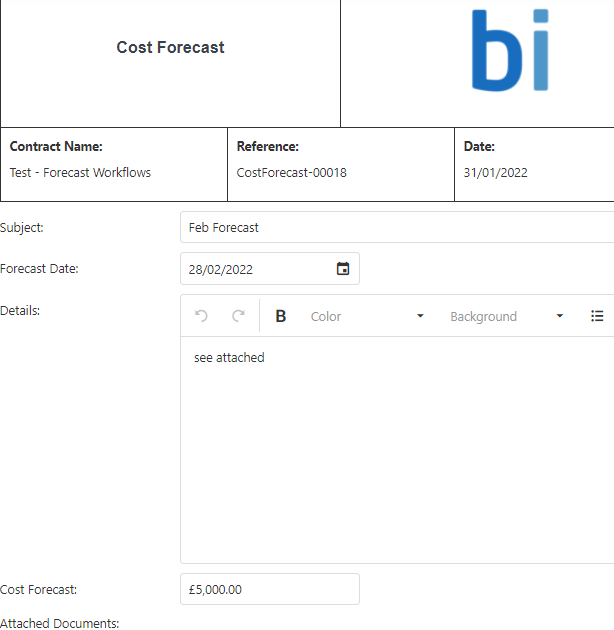 The date can be set in the past as well as the future.
A zero value can be entered, but a warning message is given.
Once the forecast has been communicated to the Project Manager, the latest Cost Forecast is reflected on the dashboard.

As with all other workflows within FastDraft there is a register recording each Forecast which can be downloaded into a spreadsheet.
Carbon Forecast Workflow
This is similar to the Cost Forecast but it is measured in tonnes and not a monetary value. The details are recorded by the Contractor and communicated to the Project Manager.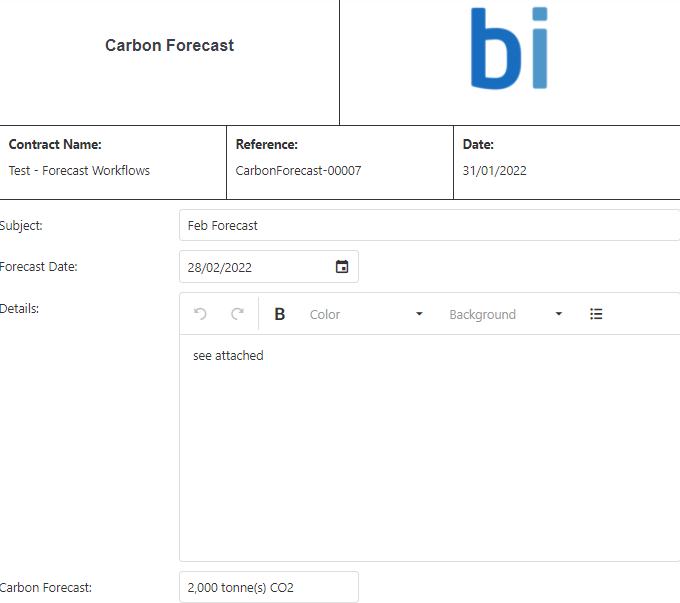 Forecast Reporting
These can be found under Aggregated Reports on the left hand side panel. For more information on how to run Aggregated reports click Here.