After downloading the mobile app, the first page you'll be greeted with is the My Bridge domain URL page. On this page, you need to enter builtintelligence (all in one word).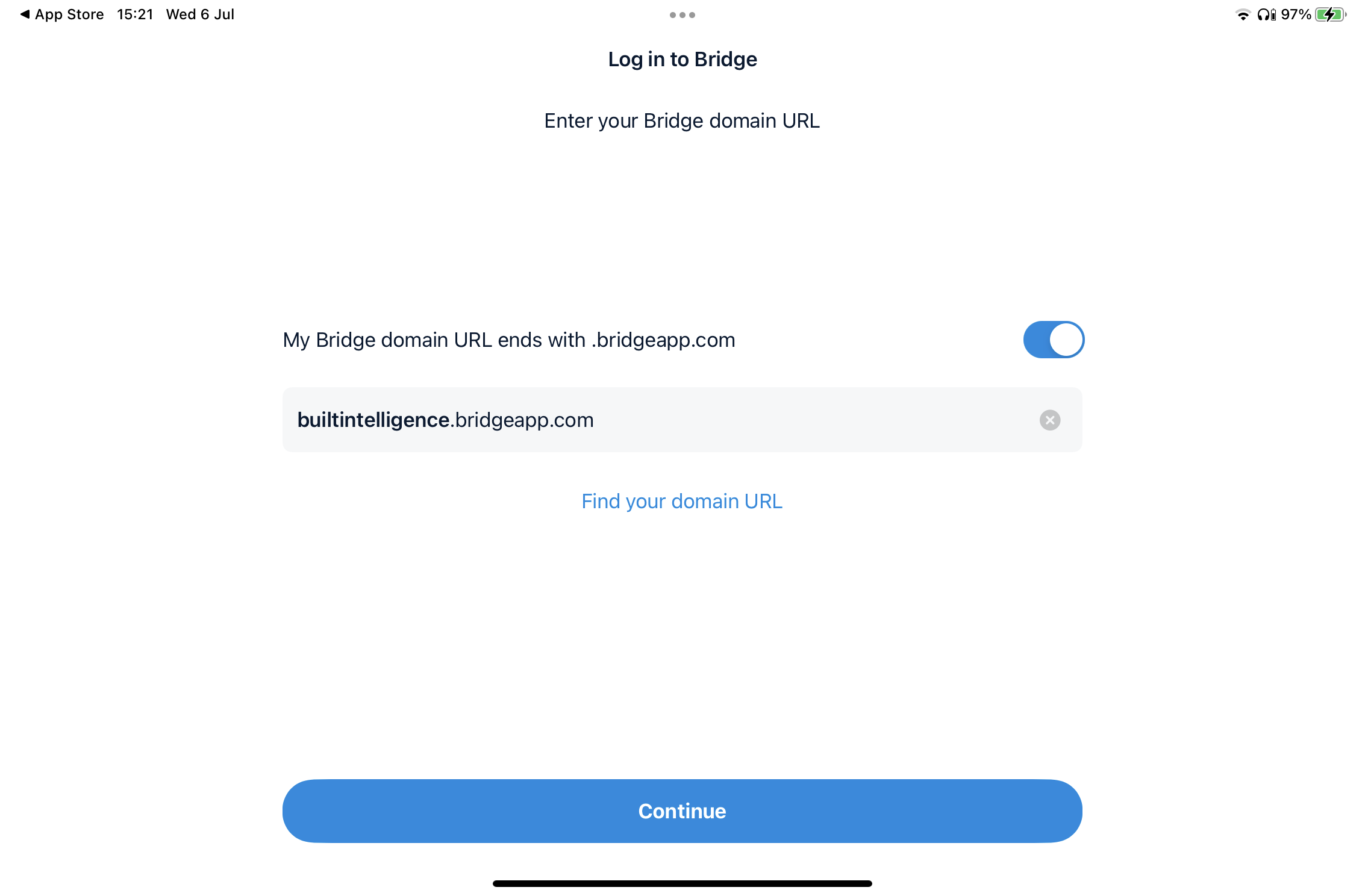 Next, you will need to enter your email address and password. If you are a new user, you will need to click Sign up and create an account.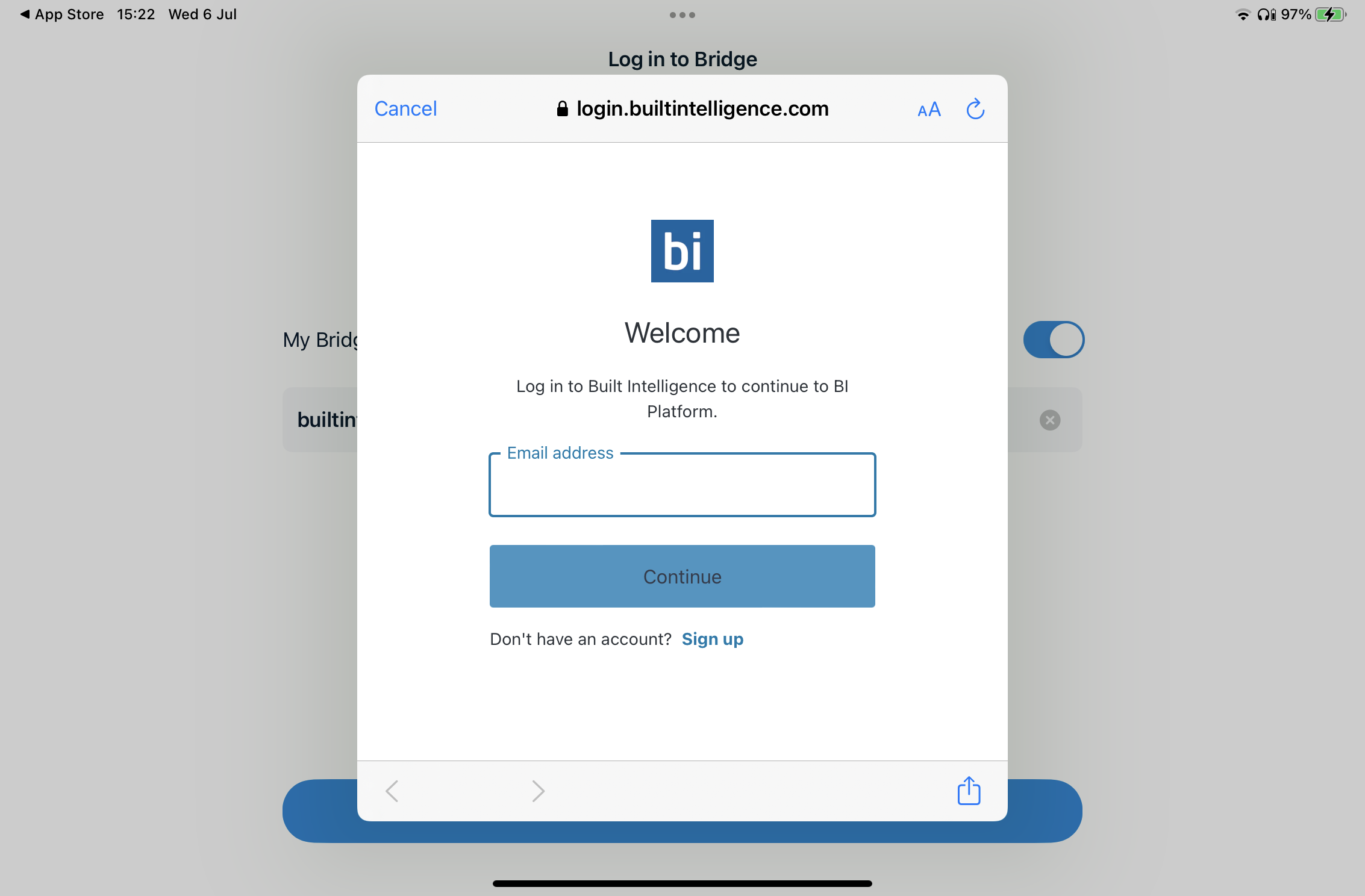 And that's it. Learning awaits!