Since moving from Flash to HTML5 at the beginning of 2018, our courses are now compatible with iOS devices such as the iPhone and iPad.
To access your online training, open Safari on your device, log into your Litmos account and then open the course you wish to complete.
If the course does not load, then try the following, it might help.
Open the Settings app
Go to Safari > "Preferences" > "Privacy" and then disable "Prevent cross-site tracking".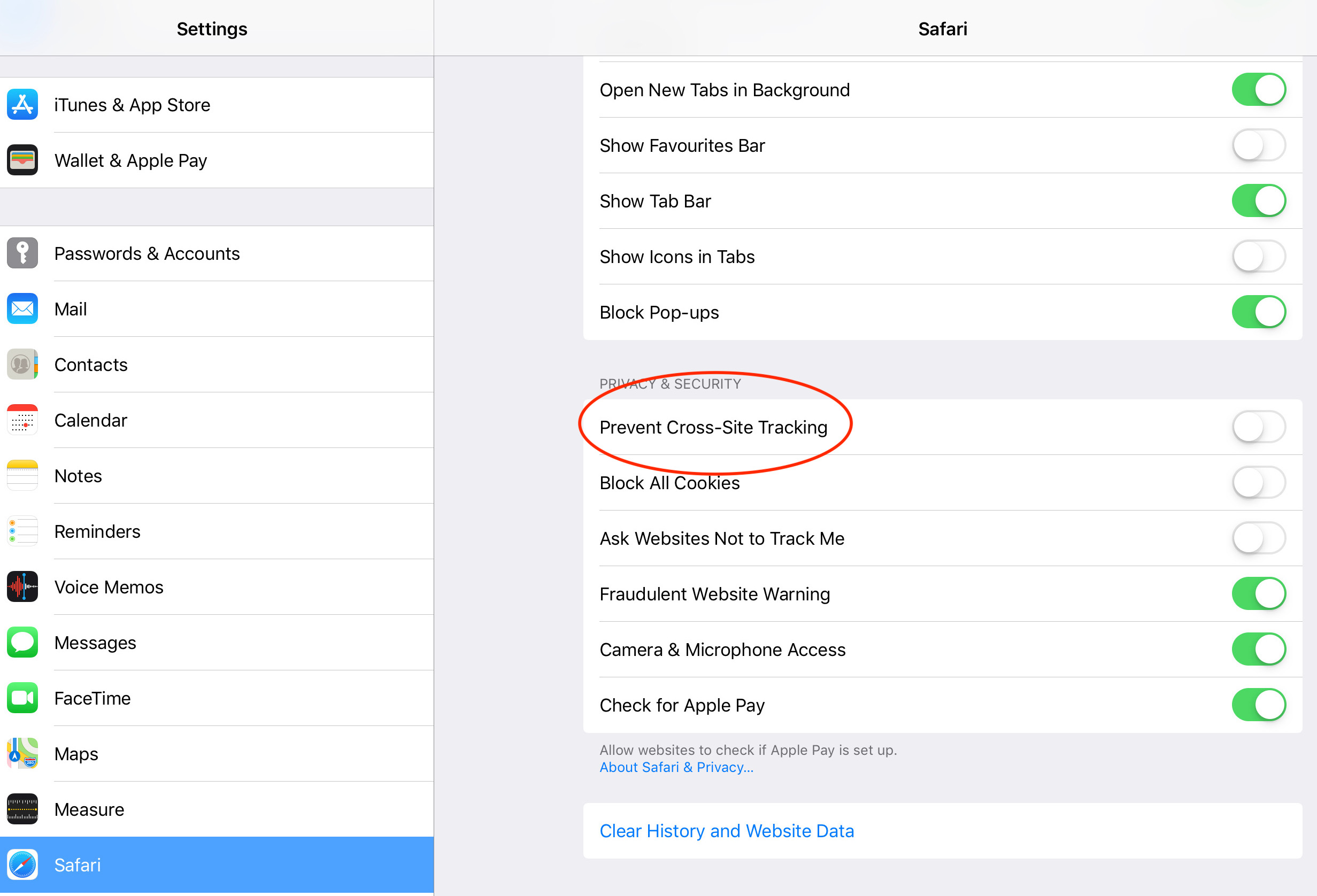 The setting in question prevents websites from tracking you as you move between them. Not a strictly a threat but it does make your browser less private, you may want to re-enable the setting afterwards.