In this article we explain:-
How to access the product support in the new UI
In the left hand navigation panel (desktop) at the bottom, under the Smart Links section are a number of useful links. Click the support link to access our support centre where all these product support articles are available. You can browse all of our support articles here and also log a support ticket, email us and chat with our support team.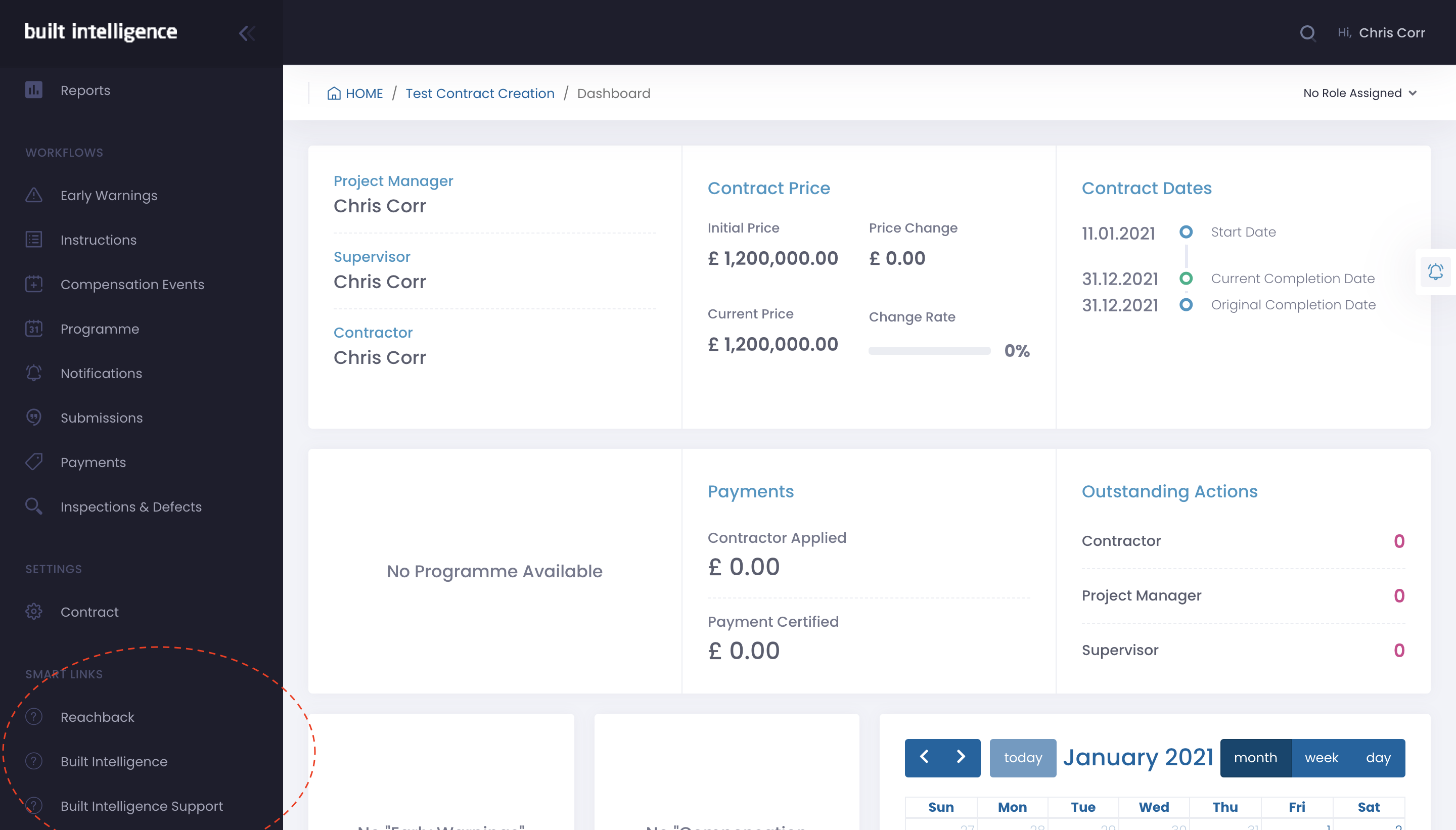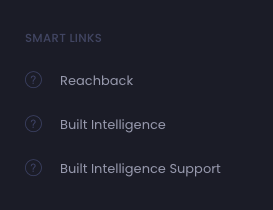 The link to our Support Centre is now available from both the admin panel and also within contracts.
If you need technical support with your contracts, as opposed to product support. For example if you have any question on NEC rather than our products, you can also access ReachBack our technical helpdesk and reach out to our industry experts for advice, by clicking the ReachBack link.
How to access the product support in the old UI
On every page within the Contract Management Platform, there is a blue "Help" button in the bottom right hand corner. Click on the help button will open up the "How can we help you?" form. Filling out and submitting the form will create a support ticket for our Customer Support Team who will assist with your enquiry/issue.